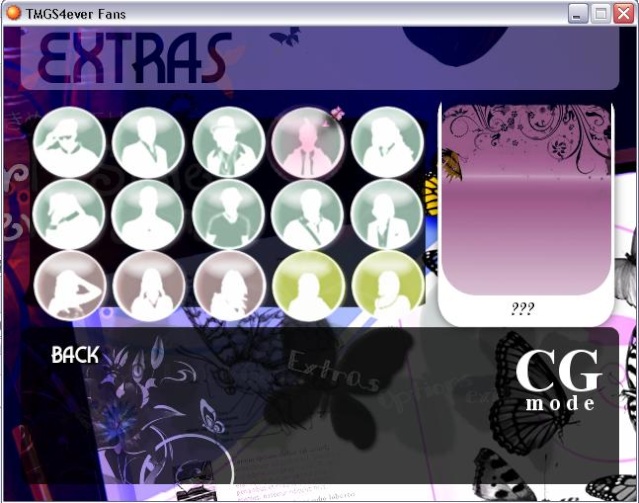 Beta. Test the look of the main menu now with CGs feature unlocked.
It took me two days to make this menu from scratch ...

(Needing to rest)
Please report a bug if you find. =)
Still in production, update soon!
The next update will bring the endings menu, and some game options.
Download
(copy and paste in your browser)
:
Code:

http://www.4shared.com/file/H4G2s-RF/TMGS4ever_Fans_GS_menu.html

Warning! This file have to be patched, just like the previous one. Some computers may experience errors when running. So to make sure, download the file below and paste it into the folder where the game is installed (in the same folder where the file "game". exe is)
Code:

http://www.mundorpgmaker.com/portal/RGSS103J.dll
This is the
RTP
. A package so that your computer recognize the language of the program. Be sure to install it if you havent yet.
Code:

http://dl.degica.com/trial/enterbrain/xp/xp_rtp104e.exe